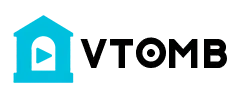 Mohammed Alì: Tedx Vatican (TEDxViadellaConciliazione) featuring voice of Cleveland Watkiss
Mohammed Ali presented at the first TEDx to take place in the Vatican state in Rome. He delivered his speech, follow by a performance of his live-painting combined with this soundtrack, delivering a sound and visual spectacle to an audience of 1000 people, and nearly a million live web-streamers.

The soundscape that was played throughout his 12 minutes on stage features the voice of vocal synthesist Cleveland Watkiss, composed together with sounds of prayer both from the Christian and Muslim tradition, and live recordings taken from Mohammed Ali's own pilgrimage to Mecca.