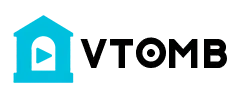 Blond or Blonde? with Grammar Girl, Mignon Fogarty
https://www.quickanddirtytips.com/grammar-girl
Is it blond or blonde? Turns out it's both. So which one do you use? Quick and Dirty Tips presents "Blond or Blonde?" with Grammer Girl, Mignon Fogarty. In this video, learn the the difference between the two words and the proper ways to use both.
For more grammar tips, visit quickanddirtytips.com/grammar-girl.
or connect with Mignon on
Facebook: /GrammarGirl
Twitter: @GrammarGirl
Subscribe to our newsletter and never miss a tip!
https://www.quickanddirtytips.com/newsletters