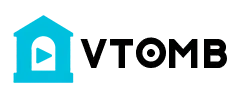 1965, 1966, 1967, 1968 United States Quarters
Type: Washington Quarter
Year: 1965
Mint Mark: No mint mark
Face Value: 0.25 USD
Total Produced: 1,819,717,000
Silver Content: 0%
Numismatic Value: $1 to $35.00
Value: As a rough estimate of this coins value you can assume this coin in average condition will be valued at somewhere around $1, while one in certified mint state (MS+) condition could bring as much as $35 at auction. This price does not reference any standard coin grading scale. So when we say average, we mean in a similar condition to other coins issued in 1965, and mint state meaning it is certified MS+ by one of the top coin grading companies.
Additional Info: The 1965 Quarter coin has 0 silver content. The only coins minted after 1964 to contain silver are the Kennedy Half Dollars. The 1965 quarters are 75% copper, and 25% nickel. Also.. no proof coins were issued for this year.