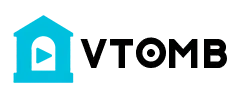 The "ethnic cleansing" of Myanmar's Rohingya Muslims, explained
The Rohingya have been systematically driven out by the Myanmar government leading to the fastest growing humanitarian crisis in recent years.
Subscribe to our channel!
http://goo.gl/0bsAjO
Vox.com is a news website that helps you cut through the noise and understand what's really driving the events in the headlines. Check out
http://www.vox.com
to get up to speed on everything from Kurdistan to the Kim Kardashian app.
Check out our full video catalog:
http://goo.gl/IZONyE
Follow Vox on Twitter:
http://goo.gl/XFrZ5H
Or on Facebook:
http://goo.gl/U2g06o