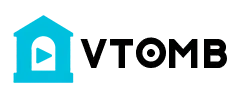 Battle for Champion vs Accompany | R2 UB | Mythic Dungeon International (MDI) East Spring Cup 2
The Mythic Dungeon International (MDI) is a global program that pits the best Mythic Dungeon teams from across the world in a head-to-head race to the finish line! Teams are divided into two Global Divisions, playing against other teams in their division during two seasons throughout the year. The top teams from both divisions will clash twice throughout the year, with only one team taking home the title of Mythic Dungeon Champions!

Please like and subscribe to support this channel to keep me going. May the light be with you!