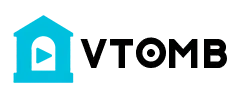 What YOU MUST KNOW in Patch 9.16 - HUGE Changes: Reworks and Meta Tips | League of Legends Pro Guide
► Join Our Site:
https://www.gameleap.com/EZCHALLENGER
► SUBSCRIBE NOW for more LoL Challenger guides:
https://www.youtube.com/channel/UCvJK2oZgjX5sSiXHicThFBw?sub_confirmation=1
► Join us on DISCORD!
https://discord.gg/YXNXNmh
This League of Legends patch 9.16 guide by pro Challenger coach, Panther, will cover the BIGGEST changes, nerfs, buffs and reworks in LoL's patch 9.16! Use this guide to select your new main as the meta shifts! Pantheon's reworks, Riven and Ezreal's nerfs and Lux's buffs ensure a LOT is changing in these patch 9.16 notes. Use this guide as a quick tier list to pick the best champions - winners or losers - in the new patch!
#leagueoflegends
How can we make this video better? Let us know in the comments below! Thank you for watching.