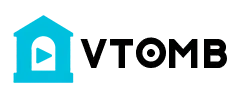 Willie D on Bushwick Bill Announcing He Had Cancer, "Clout Chasing" Accusations (Part 8)
Part 9:
https://youtu.be/8uFERCU2HIc
Part 7:
https://youtu.be/BFIFmcnI-r8
Part 1:
https://youtu.be/xZ-YgK-aYUA
-----
In this clip, Willie D touched on the aftermath of Bushwick Bill announcing his diagnosis with cancer and revealed that he and Scarface knew since February. Willie D spoke about the posts he made on YouTube and Instagram about Bill and how that led to him getting called a clout chaser. He said he believes Bill's son co-signed the post which had Willie D visibly agitated.