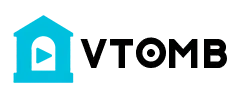 2018 Nissan Versa Comfortable For Many Buyers But Not Necessarily Quick REVIEW
Speed usually isn't a priority when building one of the lowest-priced new cars on the market today, so the Nissan Versa starts on the back foot for performance.

Its 1.6-liter inline-4 produces 109 horsepower and is mated to a 5-speed manual, or more often, a continuously variable automatic transmission (CVT). We're not enamored with any of the above and dock one point for each. The Versa has a well-sorted ride, but it's not beyond our expectations, so we land at a 3 out of 10 for performance. (Read more about how we rate cars.)
The Nissan Versa will be comfortable for many buyers, but not necessarily quick.

The Versa's better qualities are attributed to its ride and handling, which are predictable and well composed for the sedan and hatchback. Its small turning radius and comfortably weighted steering make both body styles easily maneuverable around town. We've noticed that the steering can feel twitchy at highway speeds, requiring small adjustments to keep it tracking straight down the road on long interstate jogs.

The engine and transmission often feel burdened to bring the Versa up to speed. Sprinting up to 60 mph takes more than 11 seconds from a stop, which is fairly slow, but highway passes proved to be particularly onerous for the overmatched engine.

Opting for the 5-speed manual doesn't make it much better, we've discovered. Its steep fuel-economy penalty and wide spread don't help acceleration in the sedan—it's purely there for a lower starting price.

We accept that every car doesn't need to be sporty or quick, but there are choices in the class that manage to inject a modicum of fun behind the wheel without dramatically inflating the price tag including the Honda Fit and Chevy Sonic.