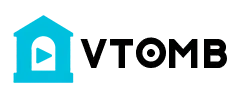 A GUIDE TO EXO'S CHEN
IF U HAVE ANY SUGGESTION VIDEO PLEASE INFORM ME IN MY TWITTER OR BY COMMENTS I WILL TRY TO DO MY BEST.
Follow Me :
Facebook :
https://www.facebook.com/mouma.exol
Twitter :
https://twitter.com/mouma_k?lang=fr
Instagram :
https://www.instagram.com/mouma_k/
Copyright Disclaimer Under Section 107 of the Copyright Act 1976, allowance is made for "fair use" for purposes such as criticism, comment, news reporting, teaching, scholarship, and research.
Also, I don't owns any of these images or music. Everything is credit in regards to their rightful owners.