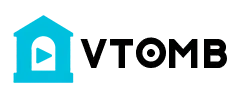 How To Accompany Singers Putting It All Together
Go to
http://jazzpianoschool.com/singers
to get details for our "Singer Accompaniment Mastery" specialty course being released in a couple of weeks!
Finally we're at PART 4! Wow what a ride! Here I'll actually be playing with one of the backup tracks created for our Singer Accompaniment Mastery Specialty Course. I had a blast actually using the back up track. Remember there will be over 20 backup tracks within our new specialty course for you to use and play to along with analysis and walk through of everything I'm playing.
In this episode I'm taking all the previous textures we've worked on and combining them to create a well balanced accompaniment story. I also add in some higher register fills, reharms and movements that I haven't explained that you can find in our new specialty course.