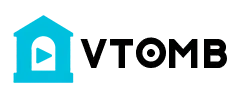 Age Discrimination of Doctors Versus Quality Care
Filip Dewallens, PhD, KU Leuven, UAntwerpen & Dewallens & Partners Law Firm, Vlaams- Brabant, Belgium.
Abstract: The prohibition of age discrimination is a general principle of European Union Law that must be applied by national judges. This prohibition affects any form of direct or indirect discrimination based on age, and therefore also in relation to healthcare providers. This means that an agreement with a healthcare provider can't be terminated due to the only fact that he has reached a certain age. Nevertheless, a distinction in age is allowed: (1 if age is an essential and


determinative occupational requirement for the profession, and (2 if the age distinction is serving a legitimate aim.
We will make clear that although European, national and non-European judges use different criteria for this assessment, they still come to the same decision. Notwithstanding the fact that "quality" isn't always included as a justification in national legislations of EU member states, hospital directors can actually still invoke this justification when making an age distinction. This means that on the one hand, an agreement with a healthcare provider can't be terminated just because he has reached the age of 65, but that, on the other hand, the agreement can yet be terminated when a healthcare provider is no longer able to provide enough guarantees for patientcare according to the current state of scientific knowledge because of his age. In that case the burden of proof will be for the one who invokes the argument of quality.