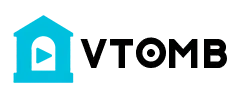 Oculus Rift DK1 - Among the Sleep - Part 10: Get the Memory, Get Out
I have never in any game seen a creature as terrifying as this one. And we must constantly evade it on our way to the third memory. All I want is to get out of here.
60 FPS version of this video:
http://evrydayvr.srve.io/Oculus_Rift_-_Among_the_Sleep_-_Part_10_Get_the_Memory_Get_Out/
Resolution note: The video is recorded at 2560x1440, but in the Rift Development Kit 1 (DK1) I see it at only 1280x800.
Title music: Eric Steuer - "Bust That Rap Like Nobody's Listenin' (Dare 2 B Great remix)" / CC-BY