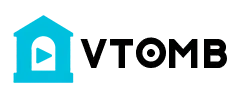 12 ARTIST MUDA YANG MENJELMA MENJADI ZODIAC ( THE ETERNITY of ZODIAC by FD PHOTROGRAPHY)
"THE ETERNITY of ZODIAC": Believe it or Not?


Many young people find comfort and insight in the zodiac— even if they don't exactly believe in it.
This isn't the first moment astrology's had and it won't be the last!
You could still regularly find horoscopes in the back pages of magazines.
Even in the internet age, there are still people who ask
"Hey, what is your Zodiac?"
.
So, in FD PHOTOGRAPHY's Annual Photo series
.
Proudly Presents! FIRST Time in INDONESIA
.
"The Eternity of ZODIAC" : Believe it Or Not?!
by
@fdphotography90 @fdphotographybeauty @fdphotographyofficial
Upcomming Project!
.
When All The ZODIAC Figures Becomes Real!
.
.
THANKYOU for ALL ARTIST
@natashawilona12 @ersyaurel @ochi24 @cassandraslee @rantymaria @bebytsabina @syifahadjureal @bramastavrl @bryandomani_bd_ @dylancarr8 @sahilahisyam @megandomani1410
.
#Lensedbyfandyfd @fandy_the @fdphotography90
#Stylist @bellyiverzon
#All Video by @iqi.fd

#makeup by
@vuvamua @kikylutan @cielmakeupartist @swasthikahuang
#Hair Do by @iis_marlina @irwanmakeuphairdo @swasthikahuang @yuyun_afriani @meihairdo @angelwongmua
#All Accessories @leciel.design
#Gowndesigner @emerygown @isaura.official @guinnatelier @verenamia @beau.dress @espoir.studio @mermaid.inc

#Lighting Team: Septian, Ririn, Yuli
Our Partner:
@canon.indonesia 1DX mark ii and EOS R
Godox Indonesia from @doss.id for the lighting
@gudsenMoza @ptdenkaindonesia for Moza Air II Professional Stabilizer
.
For you all guys!!!
We have the give away for you!

Get REPOST every photos of this ZODIAC
Write the beautifull quotes/ Caption
Mention n tag us with (hashtag) #ZODIACBYFDPHOTOGRAPHY

Get 3 Pack Beauty Marchandise from Us!!
Start from 9-20 September 2019!