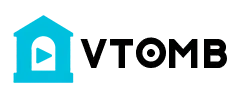 ChuChu TV Police Christmas Episode - Saving The Christmas Gifts from Thieves - ChuChu TV Surprise
To download and watch this video anywhere and at any time, get the ChuChu TV Pro app now by clicking the below link!
For Android Phones and Tablets -
https://chuchu.me/ChuChuTVAndroid
For Apple iPhones and iPads -
https://chuchu.me/ChuChuTViOS
.
.
. ChuChu TV Police Christmas Episode - Saving The Christmas Gifts from Thieves - ChuChu TV Surprise