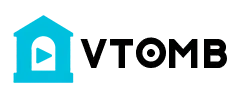 Meet Beau a Cur Black-Mouth currently available for adoption at Petango.com! 3/6/2013 10:24:56 PM
Beau is a super sweet doggie. But Beau's claim to fame is that he is super smart. Just reach for a favorite treat and Beau will sit without a verbal request. Remember he is a young puppy. Think of the possibilities! Beau is fun and super happy. You can't help but be joyous with Beau in your life.
The HSTC Adoption Fee includes - sterilization (spay or neuter), overall wellness check, age-appropriate vaccinations (including rabies if 4 months old at the time of adoption), first de-worming , microchip and registration, heartworm test for dogs (over 6 months old), feline leukemia test for cats , flea bath & dip, a $5 coupon for a bag of Hill's Science Diet pet food, $20 off an HSTC dog obedience class.