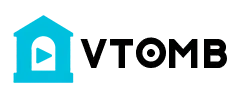 Consent And Communication
Asking for consent and giving consent for any behavior is very important. You have the right to say "no" to any behavior that you do not want to engage in at any point, for any reason, and your partner must respect your decision.
#consent
-------------
Please like, share and subscribe to AMAZE! Review us on CommonSense too! Follow us on Snap and Insta for more info about puberty and growing up.
Snap: AmazeOrg
Insta: AmazeOrg
http://amaze.org/
https://www.commonsensemedia.org/youtube-reviews/amaze/user-reviews/child
[AMZ-081]