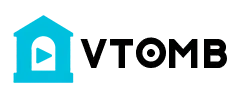 அரசு ஆசிரியர்கள் சம்பளம் எவ்வளவு ? | Salary Details Revealed | Govt Teacher's Strike Tamilnadu
Government employees as well as teachers of government schools in Tamil Nadu have been on strike since January 21 demanding many things like reversion to the old pension scheme as against the new 'defined contribution' pension scheme.
#teacherstrike #tamilnadu
மேலும் எங்களை ஊக்கப்படுத்த like & subscribe செய்யுங்கள்.
http://www.youtube.com/user/newsglitz?sub_confirmation=1