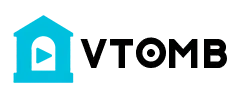 Cardamom Powder | ইলাচি গুড়ি কেনেদৰে ঘৰতে বনাব | How to make Cardamom Powder at Home in Assamese
In this video I'm showing how to make small quantities of Cardamom/Elaichi powder easily at home | Simple & Easy recipe..
Grinding small quantities of Cardamom is a task in itself, simply add 2 tbsp of sugar to 35 grams of Cardamoms and grind in a mixer. This provides the necessary friction required to grind, making it easier to grind it in a fine smooth mixture that can be used to flavour dishes..
Thank you for Watching..
~ If you liked the video, give it a Thumbs Up and Subscribe! Share it to your friends to support my channel & also for more upcoming videos.. Please leave your valuable comments and suggestions in the comments section below..
Subscribe to my channel here:
https://www.youtube.com/channel/UCKG9h2uaYjleIjI3YiqdwuA
Related Video link :
https://youtu.be/roAILPDe_Mk
#guwahati