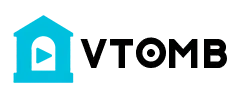 Karl Gude: The Will to Make a Difference
Michigan State University's Media Sandbox director Karl Gude teaches students to tap into their creativity. That's important because creativity is at the core of innovation, driving new ways of doing things, from making art to making scientific breakthroughs.
See more at
http://go.msu.edu/97y
Michigan State University has been advancing the common good with uncommon will for more than 160 years. One of the top research universities in the world, MSU pushes the boundaries of discovery and forges enduring partnerships to solve the most pressing global challenges while providing life-changing opportunities to a diverse and inclusive academic community through more than 200 programs of study in 17 degree-granting colleges.