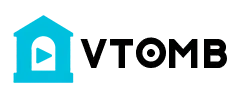 Carson Wentz Mobility Highlights Before and After ACL Injury | Scrambles and Elusiveness Compilation
Just wanted to make a compilation of Carson Wentz' ability to scramble and his overall mobility and elusiveness from his rookie year in 2016 to now in 2018. I put plays that required him to move, like throws on the run, sidesteps, pocket movement, and scrambles. I included some where he tried to do his move, but was unsuccessful. Now you all can observe any differences in mobility before the ACL Injury in week 14 of 2017 and after he came back week 3 of this past 2018 season. Has it changed? No change? Worse blocking? Worse running game? You all can decide that. Thanks for watching! Share with friends :) Also share your thoughts in the comments :)

Leave a like if you enjoyed and want to see Wentz healthy next year!

I put a lot more of Wentz' sacks taken from this year than the first 2 because they were easier to find. There should be more sacks taken after scrambling from his first 2 years, but couldn't find them/ there was a lot more plays that didnt end up in sacks to put in. Plus, things get lost in the production haha. Just wanted to clear that up. After all, this video is a highlight reel of Wentz using his legs to make plays.

All rights and credit go to the NFL, TheTrueClassChannel, and Philadelphia Eagles France. I do not own any of these clips; this is purely for entertainment purposes.