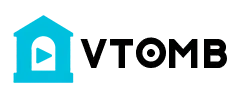 CNN reporter: Situation in Syria deteriorates as Trump withdraws remaining troops
President Donald Trump is ordering the remaining US forces out of northern Syria, Defense Secretary Mark Esper says, a development that has paralyzed the fight against ISIS and ceded US and Kurdish battlefield gains to Moscow and Damascus.

The withdrawal order comes as Turkish forces are pushing further south into Syria. Last week, the country launched its long-threatened incursion into the country after Trump ordered a small contingent of about 50 US troops to be pulled back from the border area amid a belief that a Turkish incursion was imminent.