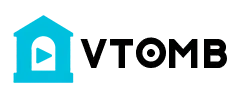 Here's What Happens When an 18 Year Old Buys a Mainframe
Connor Krukosky is an 18-year-old college student with a hobby of collecting vintage computers. One day, he decided to buy his own mainframe...an IBM z890. This is his story.
Connor's presentation "I just Bought an IBM z890 - Now What?" was featured at SHARE in San Antonio in March 2016. For more great content like this, register for the next SHARE by visiting www.SHARE.org/events!
© 2016 SHARE Inc.
This work is licensed under a Creative Commons Attribution-NonCommercial-NoDerivs 3.0 license.
http://creativecommons.org/licenses/by-nc-nd/3.0/