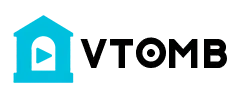 I Never Tell Anybody Anything The Life and Art of Edward Burra
Edward Burra (1905-76) was one of the most elusive British artists of the 20th century. Long underrated, his reputation has been suddenly rehabilitated, with the first major retrospective of his work for 25 years taking place in 2011 and record-breaking prices being paid for his work at auction.

In this film, the first serious documentary about Edward Burra made for television, leading art critic Andrew Graham-Dixon tells the remarkable story of his life. It follows Burra from his native town of Rye to the jazz clubs of prohibition-era New York, to the war-torn landscapes of the Spanish Civil War and back to England during the Blitz. It shows how Burra's increasingly disturbing and surreal work deepened and matured as he experienced at first hand some of the most tragic events of the century. Through letters and interviews with those who knew him, it paints an entertaining portrait of a true English eccentric.