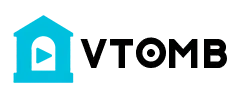 Career Profile- Jim Ross, Aerial Photographer
In this 13-minute, 41-second video, you can check out what it takes to "capture the moment" at Mach speeds. The stunning aerial imagery of NASA Armstrong Flight Research Center comes from well-skilled photographers like Jim Ross, Photo Lead.

This career profile video highlights Jim's job responsibilities in documenting aircraft hardware installations, aerial research, and mission work that happens both on-Center and around the world. During Jim's 27-year career, he has logged over 800 flight hours in twelve different types of aircraft.