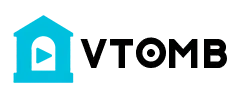 China's Crackdown: Assessing the Impact on Uyghurs and the Broader Region
China's northwestern region, Xinjiang, has become witness to increasing surveillance, population control, and the largest mass incarceration of an ethnic minority in the world today. The indigenous Uyghur population, along with other primarily Muslim ethnic minorities, have been subjected to mass detention and restrictions on religious practice and culture. While Beijing continues to cite security concerns to justify their actions, the human rights situation remains on a downward trajectory.

At this event the Atlantic Council's Eurasia Center will host a panel discussion, which will explore the crackdown in Xinjiang, and examine the impact on the Uyghur community and the broader region, particularly the neighboring Central Asian nations.

We hope you can join us for this informative discussion.