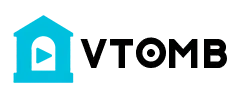 Butch is in the Dark! Nickelodeon Glow In The Dark, Glo White GAK!
​​​Butch gets left alone in the dark! That voice sounds strangely familiar! "Stop eating LPS-Dave's Food...." :)
Buy Here ▶
http://luckypennyshop.com/nickelodeon-gak-in-the-dark-skull/
Lucky Penny Thoughts: This Glo White GAK worked great! The camera really did not show the full glowing affect. It was cool to see how it reacted to different light sources. This is one of the best glowing GAK's we have ever checked out. Butch had his own flashlight because he is afraid of the dark. I had to play a trick on him and turn off the lights. Watch at the end :)
Later!
LPS-Dave
▶▶ Product Info
Nickelodeon Gak in the Dark will totally GLOW YOUR MIND! Gak in the Dark comes in 4 amazing glo in the dark colors. Just charge Gak under any light source or the sun, then take it into the dark and watch it glo in BRIGHT COLORS! The Gak color you see in the light is the color it glos in the dark. Patented OGLO technology makes your Gak glow in the dark or at night in amazing colors! Smoosh it! Twist it! Bubble it! Mix it! You've got the knack for GAK in the dark!
▶▶ Watch More Videos
GAK Videos:
https://www.youtube.com/watch?v=Q9ulMKmPeLQ&list=PL27_x9U5H26vdhGTSUYPG5YTQKZnVvESm
Butch Videos:
https://www.youtube.com/watch?v=oYyQjjsC2Vw&list=PL27_x9U5H26snjfHlBmkbCbDwxBl_uN5p