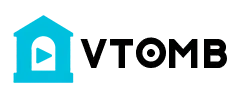 2018 NBA MOCK DRAFT- MICHAEL PORTER JR, COLLIN SEXTON & LUKA DONCIC- WILL LIANGELO BALL GET DRAFTED?
My current projections/predictions for the 2018 NBA Draft featuring my current 2018 NBA Lottery Predictions and where many of the talented players like Michael Porter Jr, Luka Doncic, Collin Sexton, Trevon Duval, and Mohamed Bamba will land. The main question facing the 2018 NBA Draft is whether the middle Ball child aka the Lavar Ball duplicate LiAngelo Ball will get drafted or will he have to spend multiple years at UCLA perfecting his craft. LiAngelo Ball has a ton to prove before he can crack the 1st round in my opinion. Make sure to leave a like and subscribe for more NBA content and please let me know if you want me to talk about the 2018 earlier than usual.
Twitter: @SlumpTV
Beat: Smacked (prod. DVRX x Nish)
Link:
https://www.youtube.com/watch?v=AS4H9...