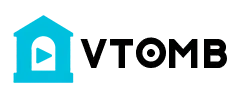 The new Japanese Emperor Naruhito and his wife Empress Masako could save the Chrysanthemum Throne
Emperor Akihito has become the first Japanese emperor to abdicate in over 200 years. He is succeeded by his eldest son Naruhito. The new Emperor and his wife Masako are seen as a symbol of modernity. Watch the video to see how the couple may modernise the ​Chrysanthemum throne.
Get the latest headlines:
http://www.telegraph.co.uk/
Telegraph.co.uk and YouTube.com/TelegraphTV are websites of The Telegraph, the UK's best-selling quality daily newspaper providing news and analysis on UK and world events, business, sport, lifestyle and culture.