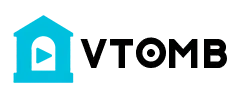 4 Ways to BLUR the Backgrounds in Your Images!
Download our FREE People Photography eBook!:
https://mailchi.mp/rmsp/portrait-ebook
In this video we take a look at the four ways you can blur the backgrounds in your images while shooting. No matter the genre of photography you are passionate about, controlling depth of field is so important. Use these four techniques to control your viewer's eye and make your images look so much more professional!
Video sponsored by Canon!
https://www.usa.canon.com/
To learn more about RMSP, visit:
https://rmsp.com