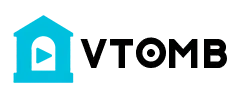 Moving Day Madness! Cardboard Box Balloon Slide Nerf Blast!
Ethan and Cole decide to make a giant cardboard box slide down the stairs to make moving day easier. It turns out bad when dad accidentally goes down the slide. The Sneak Attack Squad also has a Nerf blaster and Nerf sword battle! And Cole decides to stack boxes as high as possible. But it all seems to end badly when they decide to make a box balloon slide.
Like us on Facebook:
http://www.facebook.com/extremetoystv
Instagram:
https://www.instagram.com/extremetoystv/
Dog Tags! -
https://extremetoystv.store/
Submit your pictures to our Instagram or Facebook pages to maybe be picture of the week! Or submit your comments to have a chance to be comment of the week!
We love making these videos! If you like them then please subscribe.