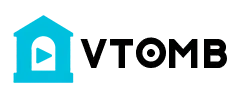 Hollywood Villains Who Are Beautiful In Person
Hollywood villains come in all shapes and sizes. They are not moral compasses that you should aspire to follow, and they are usually not created to provide eye candy.
They can often be terrifying, and their appearances have even caused fans nightmares. But what if you found out that the actors playing these heinous villains are actually beautiful to look at in real life. Would that change your perception of these villains?
It might actually ease your terror and nightmares. We've compiled just the video for you featuring Hollywood villains who are beautiful in person, so keep watching.
#HelenaBonhamCarter #CharlizeTheron #LeePace
The Red Queen | 0:00
Aileen Wuornos | 1:07
Rita Repulsa | 2:05
Ronan the Accuser | 2:59
Doctor Poison | 3:35
Read Full Article:
https://www.nickiswift.com/137343/movie-villains-who-are-gorgeous-in-real-life/