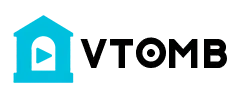 40 killed in New Zealand after gunmen attack mosques
At least 40 people were killed and several others injured in shootings at two mosques in New Zealand's city of Christchurch in an unprecedented attack on Friday.
New Zealand's Prime Minister Jacinda Ardern told a news conference that 20 people were in a serious condition following the "terrorist" attack.
Police Commissioner Mike Bush said four suspects, including a woman, were in custody.
- Subscribe to our channel:
http://aje.io/AJSubscribe
- Follow us on Twitter:
https://twitter.com/AJEnglish
- Find us on Facebook:
https://www.facebook.com/aljazeera
- Check our website:
https://www.aljazeera.com/
#MassShooting #NewZealand #AlNoorMosqueChristchurch