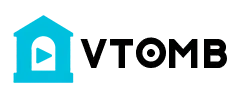 'My Bar, My Party' Official Sneak Peek | Bar Rescue (Season 6)
This owner uses her bar as a her own party place. Bar Rescue airs Sundays at 10/9c on Paramount Network.
#BarRescue #ParamountNetwork
Subscribe for More!
https://goo.gl/vnHLxY
Jon Taffer embarks on a cross-country tour of the worst drinking establishments in America. Bad drinks, wild staffs, and wasted owners conspire against him and his experts as they give failing businesses one last shot at success.
Follow Paramount Network
Website:
http://www.paramountnetwork.com
Facebook: @ParamountNetwork
Instagram: @ParamountNetwork
Twitter: @ParamountNet