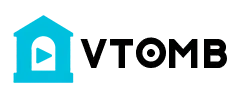 Marketing Automation Email, Social Media Part 3
Are you tired of manually sending out marketing emails and social media posts? This course on Marketing Automation will teach you how to use tools and techniques to automate your marketing campaigns, so you can save time and improve your results.

In this course, you will learn how to use popular marketing automation platforms such as HubSpot, Marketo, and Pardot, to create and execute email and social media marketing campaigns. You will discover how to design engaging content, set up email sequences, and schedule social media posts that attract, engage and convert your target audience.

Whether you're a small business owner, a marketer or a professional looking to enhance your marketing skills, this course is perfect for you. By the end of this course, you will have gained valuable insights into how to use marketing automation to create more personalized and effective marketing campaigns.

So what are you waiting for? Subscribe to our channel now, like this video and share it with your friends and colleagues who could benefit from learning about Marketing Automation: Email and Social Media!