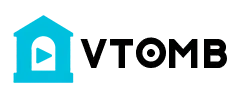 #1 Secret to Answering GRE Essay Questions
http://grepreptest.com/gre-sample-questions/
The essay section of the GRE can be tricky; you don't have to ability to guess. This is why preparation is so crucial. In addition to constantly practicing writing, knowing how to answer these questions will be of great benefit. You aren't given much time to write a masterpiece, but if you go in knowing what to expect (and knowing what's expected of you) your ability to respond will be quicker and more natural.
Come to our website to find authentic sample essay questions. The best way to become better at writing essays is by....writing essays.
http://grepreptest.com/gre-sample-questions/
Music by Mars iLL.
http://marsill.tumblr.com/