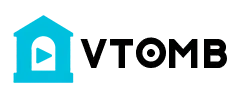 In Opposition Liaising To Stop BJP, Sharad Pawar Opens New Line
Leading players in the opposition are working the phones and establishing a connect with a group of political leaders who can swing numbers in case the BJP-led National Democratic Alliance (NDA) falls short of a majority despite exit polls predictions for the national election results on Thursday. Among them is Maharashtra politician Sharad Pawar, who has been playing matchmaker between various parties that are inherently opposed to each other but could be convinced to join the team.
NDTV is one of the leaders in the production and broadcasting of un-biased and comprehensive news and entertainment programmes in India and abroad. NDTV delivers reliable information across all platforms: TV, Internet and Mobile.
Subscribe for more videos:
https://www.youtube.com/user/ndtv?sub_confirmation=1
Like us on Facebook:
https://www.facebook.com/ndtv
Follow us on Twitter:
https://twitter.com/ndtv
Download the NDTV Apps:
http://www.ndtv.com/page/apps
Watch more videos:
http://www.ndtv.com/video?yt
#ElectionsWithNDTV #LokSabhaElections2019 #Election2019 #IndianGeneralElections2019 #LokSabhaPolls2019 #ElectionNews2019 #GeneralElections2019 #Elections2019 #IndianNationalElections2019