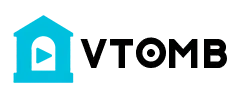 What is Hysteresis loss? explained in Hindi "हिस्ट्रेसिस लॉस होता क्या है?"
हिस्ट्रेसिस लॉस होता क्या है? यह इस विडिओ में एनीमेशन के माध्यम से समझाया है, आप के काफी सरे प्रश्नो के उत्तर इस विडिओ में मिल जाएंगे । और आशा करते हैं आप को वीडियो पसंद आएगा ।

Application of alternating magnetic causes a loss in a magnetic material known as Hysteresis loss, this loss arises due to the continuous friction between the magnetic dipoles (always exist in any magnetic material especially in ferromagnetic material like Iron , alloys of Iron like silicon steel) which goes under regular alignment. this loss appears in form of Heat.