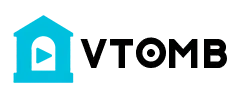 LaCrosse Technology Digital "Atomic" Clock W88631 In-depth Review
I take the time for an in-depth review of a digital, radio controlled or "atomic" clock that I recently purchased at a local WalMart for about $20. I show you all its features, how to set it up, how to set the alarm and even give some advice on how to hang it on the wall.

The clock sometimes comes in a box with the brand name "Mainstays" or "Better Homes and Gardens" but after I took it out of the package I could see the clear identification on the back. It's from LaCrosse Technology.

This particular clock is a great size for putting on an office desk. It features a clear, mid-size LCD readout with hours, minutes, seconds, date and the day of the week spelled out completely in English (not abbreviated). The display also shows the temperature in Fahrenheit or Celsius (based on a thermometer inside). It has a daily alarm too! It doesn't have a backlight and it doesn't have a 24-hour time display mode.