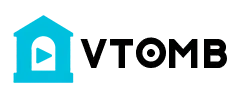 Top 7 Best Places and Ways to Farm Eridium in Borderlands 2 (Fast and Low Level Areas) #PumaCounts
Link to my Twitter:
https://twitter.com/VinylicPuma
What's going on guys! This is VinylicPuma, back with another Borderlands 2 Countdown Video and today, I wanted to go over 10 of what I think are among some of the Best Places and Ways To Farm Eridium in Borderlands 2. This video will rank entries by potential eridium yields, but I will be including a number of fast ways to farm eridium, as well as some methods for Low Level characters and for early game as well. So if you're looking for some ways to farm eridium, I think this is the video for you!
As always, if you liked this video, feel free to leave a like and let me know what you think!
#borderlands2
#borderlands2top10
#PumaCounts