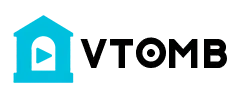 Meet Flipping Flying Aussie Cheerleader Cierra | Little Big Shots Aus Season 2 Episode 6
Welcome To The Little Big Shots Australia channel!

Little Big Shots, the #1 feel-good primetime hit of 2017 is back. Join host Shane Jacobson as he celebrates a whole new bunch of bright young stars taking to the stage to showcase their passion and incredible talents. Yep, the fun is back.

This week: a tiny aerial cheerleader; a chart-topping smooth singer from New Zealand; an eight-year old answer to David Attenborough; a break-dancer with all the right moves; a ten-year-old master of the ancient instrument, the Qanun; and a little big shot who pulls trucks for fun!

It's not a competition. There are no prizes. And no judges. It's simply about embracing what it means to be young, fun and free. Children will take to the stage to showcase their passion and will blow you away with their talent.