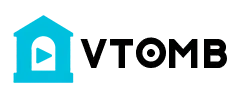 Student Anxiety and Motivation during Intensive Language Study Abroad -Dr. Madeline Erhman 6-22-2011
Dr. Madeline Erhman is a clinical psychologist and author who recently retired after 35 years at the Foreign Service Institute's School of Language Studies where she was Director of Research Evaluation & Development. She continues to do ground-breaking work with FSI, which she discusses in this webinar that focuses on sources and symptoms of student anxiety during study abroad and tools for program directors, teachers and mentors to assist them in becoming effective self-regulating learners.

Every student should have at least one experience abroad that is a rewarding culmination of their language learning efforts to date. Unfortunately, and often in spite of the best of intentions, anxiety all too often undercuts students' in-country language and culture learning--and not just their first time abroad! Good coaching could result in far more students, beginning, intermediate, and even those knocking on the door of Superior-level proficiency, enjoying much more productive experiences abroad.
This webinar builds on face-to-face meetings and site visits to language programs from Istanbul to Casa Blanca and is part of NMELRC's on-going "Project Perseverance," which you can learn more about at www.nmelrc.org and where you'll find useful resources for students and teachers. The format of the webinar will be a live webcast with participants emailing in questions and comments before, during and up to 24 hours after the broadcast.