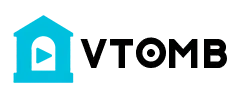 Newborn Baby Is Healthy & Active Alert | Fauna Allow Baby Some Nurse But Not T00 Much. Look Hungry
#LovelyMonkeys

To all my beloved subscriber: please enjoy my original monkey videos - without click bait, without setting up situations or drama!

Lovely Monkey is a documentary channel, showing original videos of the Temple Monkeys of Cambodia. This channel is for education and entertainment.

You can see the real life of the monkeys, with ups and downs, with moments to laugh and moments to cry - the whole package! I introduce you to the Kings and Queens of the troops, the moms and babies, the juveniles and adults, the grandmas and grandpas... and the beautiful nature!

The footage is always new, never copied or old.

The videos show the normal daily life of the monkeys in their natural habitat.

Please subscribe to my channel, if you want watch more videos. Thanks a lot for your support. Best regards and respect!