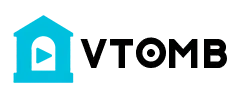 Babysitter Showdown! Sneak Attack Squad Nerf Battle Vs Aunt!
Mom and Dad have to run some errands, so they ask Aunt Jenna to come babysit Ethan and Cole. Little does she know she if in for a sneak attack! The Sneak Attack Squad has a Nerf battle with their Aunt! They try to sabotage her with a dunk tank and a giant water balloon. Who will end up the winner, and who will end up soaked?
Like us on Facebook:
http://www.facebook.com/extremetoystv
Instagram:
https://www.instagram.com/extremetoystv/
Dog Tags! -
https://extremetoystv.store/
Submit your pictures to our Instagram or Facebook pages to maybe be picture of the week! Or submit your comments to have a chance to be comment of the week!
We love making these videos! If you like them then please subscribe.