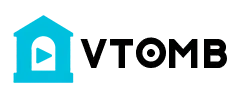 4 SMART WAYS to REUSE DISPOSABLE PLATES,BOWLS & CUPS
#reusedisposableplates #reusedisposablebowls #homemadecrafts
Dear Friends! If you have any suggestion please let us know in comment Box, your Suggestions are valuable & appreciated to us !
Stay Tuned!
Subscribe -
https://www.youtube.com/sonaliscreations
Facebook -
https://www.facebook.com/SonalisCreat...
I am Sonali from Maharashtra and my channel will give you easy and interesting DIY craft that you can try yourself at home.
Thank You
Song
Blank
Artist
Disfigure
Licensed to YouTube by
AEI (on behalf of NCS); ASCAP, Featherstone Music (publishing), and 9 Music Rights Societies